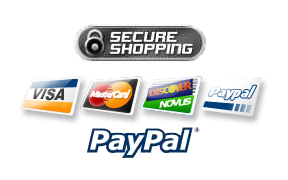 Privacy & Security Policy
We guarantee your privacy
USA PUBLICATIONS and REAL CATFIGHTS are committed to protecting your privacy. We do not sell your personal information to other companies. We use the information you supply to process subscriptions, fulfill orders and provide you with a good personal shopping experience. 
When you shop at the following sites, you will not see annoying pop-up windows, intrusive banners or click-throughs to sites that are not content-related or directly appropriate to your shopping experience with us.
We guarantee your security
We will never collect any personal information about you except when you specifically and knowingly provide such information. When you place an order, we request your name, e-mail, mailing address, telephone number, credit card number and expiration date. This allows us to process & fulfill your order. Every time you shop with us, you are backed by our security guarantee. When you are shopping on our PCI compliant shopping cart, [https://] your personal information is encrypted. Encryption helps safeguard data so that no one can access your personal information.  Your data is NOT STORED on our servers.
Payment Processing
Our payment processors are PayPal™ and Authorize.Net who are committed to providing their customers with the highest level of transaction processing security, safeguarding customer information and combating fraud. More merchants trust PayPal and Authorize.Net than any other payment gateways.
For questions or concerns, please feel to contact us.
Contact Us